Nope, I'm getting the following:
Attachment: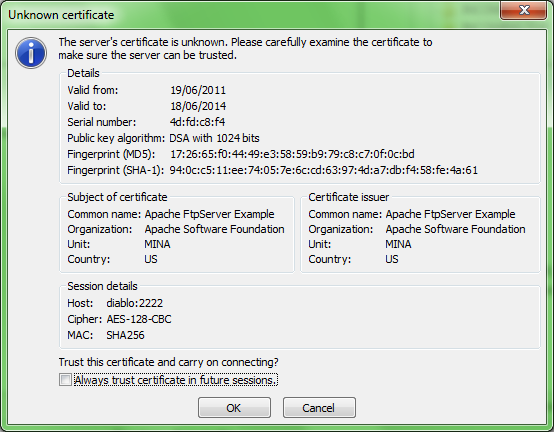 implicit.png [ 49.62 KiB | Viewed 1162 times ]
That's different from what you're getting. Maybe your entry comes from
%USERPROFILE%\.keystore
?
@botg: The certificate dialog doesn't seem to honor the date listing formats set in the FZ configuration.
_________________
#
## BEGIN SIGNATURE BLOCK ###
FTP connection problems? Do yourself a favor and read
Network Configuration
.
All FileZilla products fully support IPv6.
http://worldipv6launch.org
All support requests per PM will be ignored!
### END SIGNATURE BLOCK ###