Hi,
My problem might be silly but...
I installed Filezilla on a different computer than mine and discovered new button look, as seen in this picture: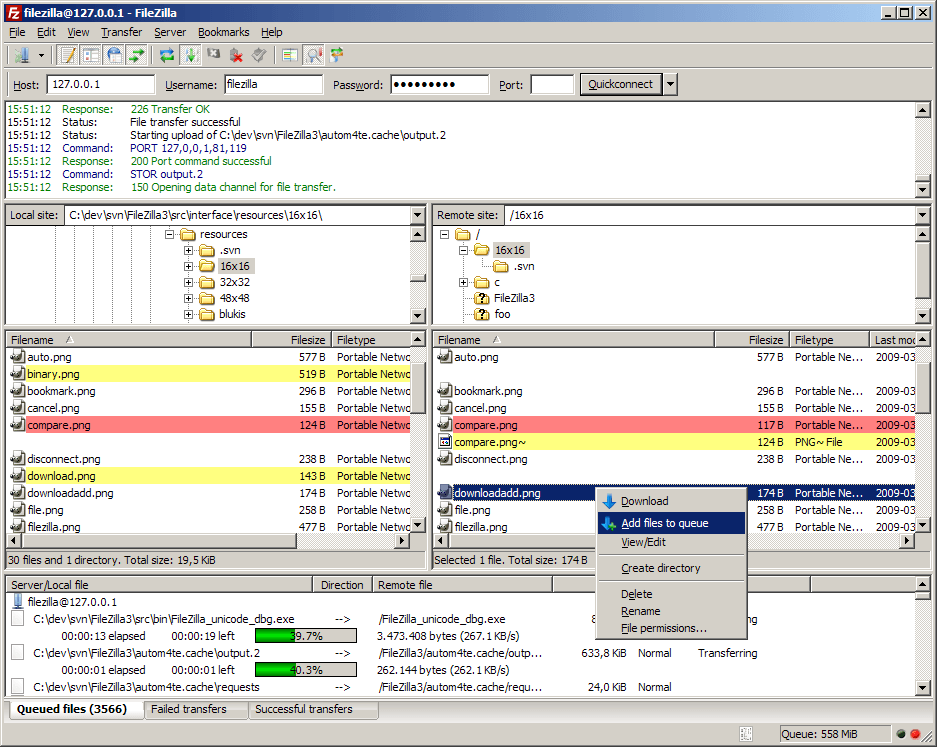 But on my own computer, same Filezilla (same version, same theme of windows xp, "windows-2000-like") appears like this:
Is something missing (library...)? Thanks for your support!